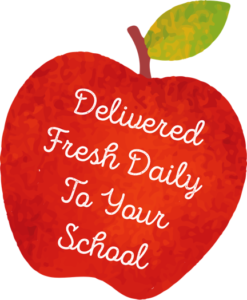 Click below
Free School Lunches 2021/22
                                                                                                                        15 June 2021
Dear Parents/Guardians,
I am delighted to advise that we will be providing FREE SCHOOL LUNCHES FOR ALL our children in St Joseph's Convent School from 30 August 2021.
The catering company providing lunches is: ASHDALE CATERING LTD.  They will deliver freshly made lunches daily to your child in school. Each lunch is delivered in a special bag with your child's name and class details every morning before 9am.
You choose from the menu what your child would like.
You can choose 4 items:
A sandwich/wrap or pasta
A piece of fruit
A snack option for small break
 A bottle of water
To place your order:
SALES@ASHDALECATERING.ie with following details:
School Name: St Joseph's Convent School
Pupil Name:    (your child's name)
Class:                 (Juniors/Seniors/First)
Room Number: (3,4,5,6,7,8,9,10)
ASHDALECATERING will email you to prompt you to set up a password.
When you have your password Logon to the Parent Logon option.
Make your daily choices.
Lunch options can be changed throughout the year by logging directly onto ASHDALECATERING website and selecting the parent logon option.
If you are not in a position to log onto the website, please fill in the enclosed form and return by Friday the 18th of June 2021 for the attention of Ms Hendrick, the Home School Liaison Teacher (Tel: 086 8383248).
Kind regards
Mr Fitzgerald